About us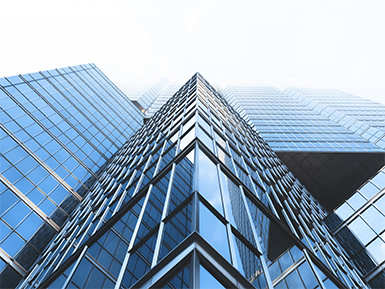 iTest Technology Co., Ltd. is the first professional provider of WLAN wireless communication tester in China, integrating R&D, production, sales and service.
Founded in October 2013, the company has been focusing on the field of wireless tester instruments, and has accumulated rich experience in test instruments and integrated test solutions. Since entering the market, the company has launched WT series wireless tester, which is used in WLAN Test R & D and production in the fields of Netcom, mobile phone, Internet of things and communication equipment. In 2019, the company will launch the latest microwave test instrument vna485 vector network analyzer to open up a new product line. The company has served more than 500 customers, and its product quality and technical service ability have been highly praised by customers. It has become the partner of many well-known manufacturers at home and abroad.Because of thefocus, we are professional; Because of professionalism, we are confident.
Since 2013, the company has established sales and service centers in Taiwan, Chengdu and Shanghai. The market is mainly concentrated in Chinese mainland, and its market share has reached over 40%. Professional technical team, continuous technology and product innovation, stable and reliable hardware and software products and technical services close to customers have greatly improved customer trust and loyalty. Acme will continue to increase investment in technology research and development, enhance the core competitiveness of enterprises, and strive to provide customers with higher quality products and services. Acme has always attached great importance to the cooperation with wireless chip solution manufacturers, and has established cooperation with more than a dozen mainstream chip manufacturers such as qcomm, MTK, Realtek, Ti, Marvell, CSR, etc. in January 2016, acme signed fttl agreement with qcomm, becoming an instrument manufacturer certified by Qualcomm.
After years of technology accumulation, the company has established a first-class technology R & D team, with strong algorithm research, software and hardware development capabilities, as well as strict product quality control capabilities, and has won a number of patents in the field of WLAN testing. In the most advanced test technology of 802.11ax, it is a local enterprise which is on the same starting line with foreign well-known instrument manufacturers. The company will continue to develop new products, launch higher precision, high efficiency, high stability test instruments and test solutions for the market, and develop new product lines to cover RF test, microwave test and cellular test, so as to open up a larger market space.
Adhering to the business philosophy of "professional, focused and continuous innovation", the company continues to provide high-quality and intimate test instrument products and services for wireless product manufacturers.

We deliver the most professional wireless test solutions wholeheartedly at iTest.
Corporate culture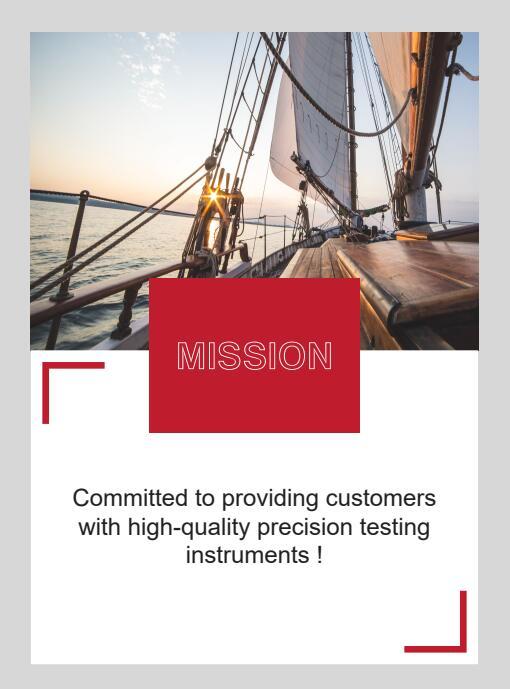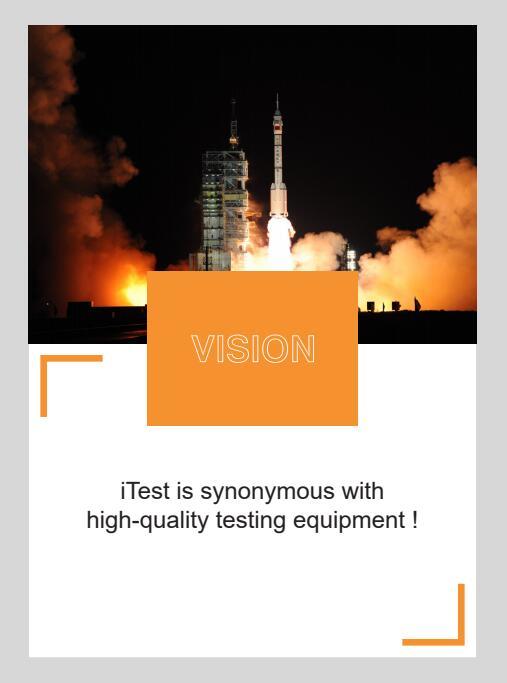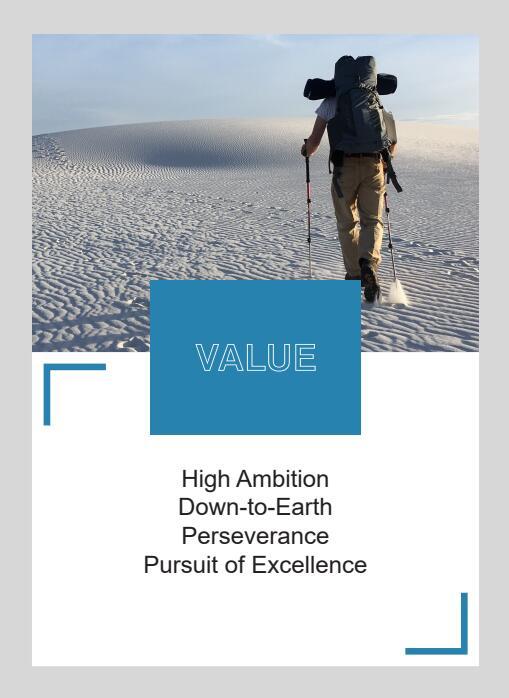 Market distribution and branches
We have established offices in many regions, and at the same time actively explore the market and seek cooperative agents.
| | |
| --- | --- |
| Institutional setting | Authorized dealers |
| Shenzhen Headquarters:5C, Building 1, Tingwei Industrial Park, No. 6, Liufang Road, 67 District, Xingdong Community, Xin'an Street, Bao'an District, Shenzhen, Guangdong, China | Mainland China market:Hong Kong Ruilian Electronics Co., Ltd. |
| Taiwan Office:7th Floor, No. 87, Section 3, Zhongyang Road, Tucheng District, New Taipei City, Taiwan | Taiwan market:Guanglian Technology Co., Ltd. |
| Chengdu R&D Center (Southwest Office):Room 505, 5th Floor, Building 2, Hongpailou Plaza, 3 Jialing Road, Wuhou District, Chengdu | |
| Suzhou Office:Room 803, North Building, Runjie Plaza, No. 9 Dengwei Road, High-tech Zone, Suzhou | |