Open laboratory application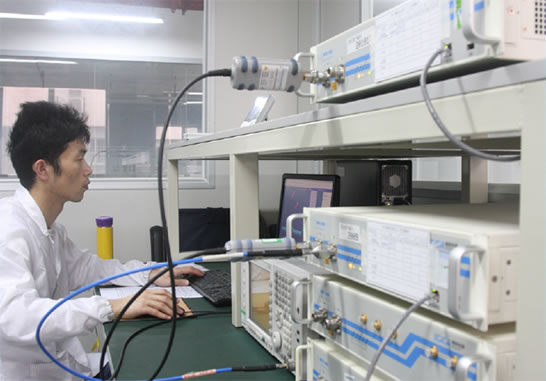 In order to give back to the society, provide more effective support to customers, promote China's high-tech industry and contribute to the development of science and technology in the entire society, XJHIT established an open laboratory for testing products in Shenzhen in July 2013. The Open Lab of Extreme Huiyi provides customers with a professional testing environment in multiple fields, covering the entire product/project life cycle, from the very beginning of product design, R&D, to mass production/implementation, and provides corresponding test solutions. And professional technical consulting services.
Four functions help companies succeed
· Here, we try our best to create a real test environment for you, including test instruments, accessories and auxiliary facilities. Before further investment, you can verify the test plan here to enhance your confidence;
· Here, our testing technology experts will provide you with professional consultation and support when you need it, and help you find the best solution;
· Here, we can conduct free R&D verification for your developed products to ensure the reliability of product design, thereby effectively avoiding technical risks;
· Here, we have a wealth of industry information library, you can learn the mainstream technical knowledge of the industry and understand the most cutting-edge technology trends.
In short, we will work with you with a brand-new concept to build it into a practice center to help you find problems and finally solve them.
Tips:
Opening hours: Monday to Friday 9:00~18:00
Application method: Please indicate your company name, contact information, application reason and use time, and send it to support@itest.cn
1. Laboratory use can be booked in advance, and customers can apply 1 day in advance according to their own testing needs.
2. Within 2 working days of receiving a valid application from the customer, the relevant laboratory personnel will contact the customer in time and confirm the customer's information and usage requirements.
3. The laboratory examines and approves the customer's use requirements, according to the laboratory's use status and existing conditions, in line with the principle of first application, first use, arrange the time for customers to use the open laboratory, and send a confirmation letter to the customer.
4. The laboratory is responsible for providing instruments that can be used normally, and simple operation instructions during use.
Enterprise user application